MiOTA - Southwest Chapter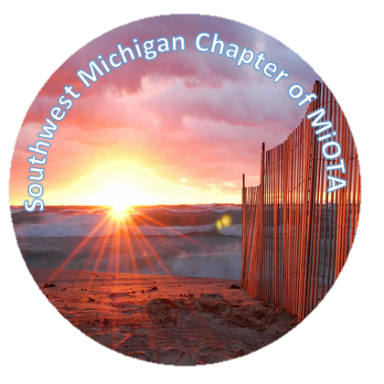 The
Southwest Chapter
of the Michigan Occupational Therapy Association provides clinicians with a local connection to the association at large. The chapter hosts local meetings to provide members with current topics relevant to the profession as well as disseminate information from the MiOTA governing structure.
Next meeting:
We are doing something different for our winter meeting! We have reserved a block of tickets for the 2 pm matinee on Sunday, March 22 to see the play Tribes, presented by the Western Michigan University Theatre Department (in the Williams Theatre). This story should be one that resonates with all of us who work with people, know people or are in some way like Billy.
Tribes is the touching and complicated story of Billy, the only deaf member of a loving but dysfunctional family. Billy's world is changed when he meets Sylvia, a young woman who has been raised as the only hearing member of a deaf family. He quickly realizes how isolated from the deaf world he has been by his family in their attempts to avoid making him feel like he is different. While Billy struggles with his identity, the play forces us to ask questions about the meaning of belonging, community, and family. The role of Billy will be portrayed by a professional actor who is deaf. https://wmich.edu/theatre/tribes
(Age Restriction: 13 and up only. Patrons under the age of 13 will not be admitted.)
Please RSVP by Sunday, March 1. First come, first serve. Significant other and older children (13 and up) are invited to attend.
Tickets are generously being provided by Barb and Fred; however, there will be an opportunity to donate money to the WMU Theatre program for student scholarships. We may even get to hear from a Theatre student about what the program means to them.
Note: WMU CHHS students are being offered an opportunity to attend through the CHHS, so this invitation is extended to those who are not WMU students.
After the play, we will gather at the Rider-Sammons residence to share a meal. Main dish (lasagna) will be provided, each attendee or family please bring a side item such as a salad, garlic bread, dessert or drink to share.
Please RSVP
Christine Vlietstra
or (269)267-4378 (call or text) by Monday, September 23,
One continuing education PDU unit will be awarded to those who attend each meeting. A certificate will be emailed to all attendees by MiOTA.
Guests are always welcome to see what MiOTA is about at the local level. However, after one "free visit," we ask that you join MiOTA in order to continue attending the chapter meetings, as this is one of the privileges of membership.
---
Southwest Chapter Contact: Deb K. Lindstrom and Christine Vlietstra
---

Past Meeting Minutes