Annual Scholarship
The MiOTA annual student scholarship ($1,000) is awarded to two students in 2022, one OT student and one OTA student. In order to be considered for this scholarship, the applicant must exhibit leadership qualities, and demonstrate a commitment to the profession.
---
Congratulations to OTA student scholarship recipient, Angela Shaffer!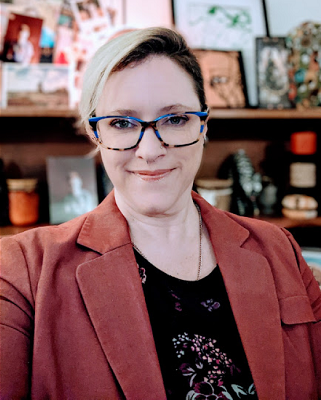 Angela is a second-year OTA student at Grand Rapids Community College (GRCC). During her time at GRCC, she became a Phi Theta Kappa honor society member, facilitated virtual study groups for exams and quizzes, and actively participated in the Student Occupational Therapy Association (SOTA).
With SOTA, Angela volunteered with the OTAS program cohort making sensory take-home kits for elementary school students. She was on the bulletin board committee and a member of the "April is OT Month" SOTA sub-group. This group increased awareness of the profession by creating an infographic poster that was distributed throughout GRCC's downtown campus. Angela assisted Professor Robin Pegg with a make-and-take activity and an in-service presentation at the United Methodist Community House- Child Development Center. She utilized social media to promote SOTA at Matthews House Ministry- a physical donation drive for winter supplies (tents, sleeping bags, and blankets) for the Grand Rapids homeless population. Angela facilitated one of six groups at a SOTA and MOKA event by designing an interactive rainbow yoga practice for MOKA clients with varying abilities. MOKA is a non-profit organization with a mission to support children and adults with intellectual and developmental disabilities.
Angela is passionate about mental health care with a focus on early intervention, geriatric care, and postpartum/peripartum mood disorder treatment. She has a heart for children and adults with intellectual and developmental disabilities and is dedicated to helping each individual reach their full potential. She is committed to being a lifelong learner and looks forward to making a difference in the community through occupational therapy. When you get to know Angela, you will find that she is deeply inspired by the diversity and specialty applications in occupational therapy treatment.
---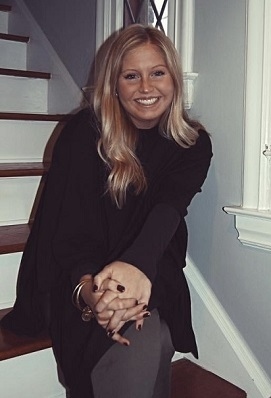 Congratulations to OTD student scholarship recipient, Abigail Fallon!
Abigail Fallon is a second year OTD student at the University of Michigan – Flint. She graduated from Western Michigan University with a Bachelor of Science in Exercise Science. In her two-year gap from undergrad to graduate school, she was a Rehabilitation Technician at the University of Michigan Hospital in the inpatient rehab unit which is where her love for OT grew and where she knew OT was the profession she wanted to pursue for the rest of her life. Her current passion and special interest area is working with chronic conditions as well as neuro rehabilitation.

Abigail currently serves on the board of the HEART pro-bono clinic that is student run by the Physical and Occupational Therapy students at University of Michigan. The hands-on experience she has had working with chronic conditions as well as neuro patients has made her even more excited for the future. For her doctoral capstone, she will be working in Scleroderma research and is hoping to make a positive impact on the rare, progressive disease. As was her goal when she had chosen the field of Occupational Therapy, she's excited to have the opportunity to provide hope to these patients and to help them regain the ability to participate in tasks that they might not have thought were possible anymore. Patients with rare diseases can often feel forgotten about or overlooked, but it is her hope to provide them with the attention and care they deserve.

She was so grateful to have been chosen as a MIOTA Student Ambassador in the Fall of 2021 as the MIOTA Conference introduced many areas and emerging practice areas she had not yet learned about. She is so thankful to be a part of MIOTA and she is so excited and honored to have received this scholarship.
---
MiOTA would like to extend a huge thank you to the Student Scholarship Committee:
Mary Ellen East
Kim Pace
Angeline Bayci
Sara Clark