MiOTA - Student Ambassadors


2020 Michigan Occupational Therapy Association Annual Fall Conference
Thursday, September 24th – Saturday, September 26th, 2020
Student Ambassadors Needed!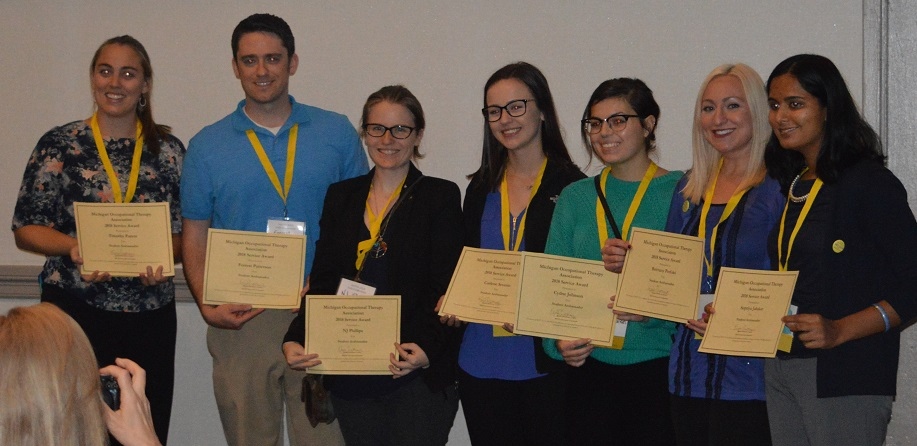 May 29, 2020

Dear Occupational Therapy Students,

The MiOTA Conference Committee is offering an opportunity for four students to serve as "Student Ambassadors" for the MiOTA Annual Fall Conference being held virtually on September 24-26, 2020.

The responsibilities of a student ambassador include:
Familiarity with virtual meeting platforms
Proctor virtual meeting

Introduce speaker
Record session
Manage chat boxes
Remind participants to complete post session survey to receive certificate of attendance

Be available on Wednesday, September 23rd at 6:00 PM for virtual orientation meeting
Why should you apply to be a Student Ambassador?
Conference registration fee is waived for Student Ambassadors
Build resume for future employment due to leadership skills and volunteerism
You
MUST
be a member in good standing of MiOTA at the time you submit your application.
If you are interested in applying for this exciting opportunity, please submit the following documents via email to
website@miota.org
: