MiOTA - OT Month Spotlights

OT Month Member Spotlights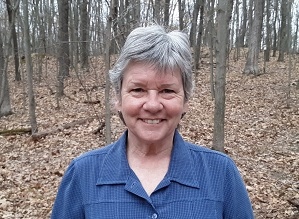 Karen Walker, MA,OTRL is a retired Occupational Therapist. She has been a member of Michigan Occupational Therapy Association since 1980.
Karen earned a BS, MA, and OT certification. She received her Bachelor of Science from Central Michigan University. Upon graduation attended University of Pennsylvania to earn a certification in Occupational Therapy. She returned to college to earn her master degree in Educational Leadership from Western Michigan University.
Karen has been employed in a variety of settings throughout her OT career. In 1977 she was a staff therapist at Occupational Therapy Services Inc which provided home health in northwest Ohio. This company was one of the earlier organizations to get third party reimbursement for OT home health. She changed her focus to mental health working at Toledo Hospital and Forest View Psychiatric Hospital as a staff therapist, team leader and team coordinator in acute care psychiatric settings. Karen developed individual and group treatment programs for this population and supervised staff and students. Karen also provided treatment as a staff therapist for developmentally disabled clients in foster home settings at Comprehensive Therapy Center. Karen's most recent employment was at Grand Rapids Community College in the Occupational Therapy Assistant program. Her Initial roles were that of a faculty member and fieldwork coordinator for 12 years. She later served as the program director and faculty for 19 years.
Throughout her OT career Karen acted as an advocate for patients, students, faculty and the Occupational Therapy profession. She advocated through education and promotion of mental health, the Occupational Therapy Assistant program and the role of Certified Occupational Therapy Assistants in all areas of OT practice.
Karen served as the Grand Rapids Community College Occupational Therapy Assistant fieldwork coordinator initially in 1986 when a COTA was not part of the OT treatment team in many facilities. She developed sites for the OTA students by helping the facility OT develop OTA role delineation for fieldwork supervision. This provided successful fieldwork experiences resulting in many sites creating a COTA position and hiring their initial student.
Upon retirement Karen volunteers in a variety a setting using her occupational therapy skills. One organization is Ability Weavers which is a company which employs individuals with and without disabilities to produce woven products. Volunteering provides meaning and purpose to her as all activities should do. MiOTA membership is important as the organization advocates for the Occupational Therapy profession. We need to support the association efforts to represent our profession and professionals.
---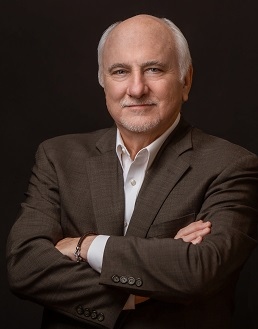 Ben Atchison, PhD, OTRL, FMOTA, FAOTA, Professor and Chair Emeritus, Western Michigan University
When did you join MiOTA?
I joined as a student in the Fall of 1972 and have been a member ever since
Where did you go to College?
I completed my BSOT at Western Michigan University, M.Ed. from Georgia State University (Counseling and Psychological Services) and a PhD at Wayne State University in Instructional Design & Technology)
Where have you worked?
I have had great opportunities over four decades to work in a variety of settings. I began my career as an army occupational therapist at Ft Benning Georgia from 1975-1977, followed by a faculty appointment in the Department of Occupational Therapy at Eastern Michigan University between 1978 and 1980, where I taught for two years and decided I needed to return to practice full time to further develop my clinical knowledge and skills. For the next 6 years, I worked part-time in home health care while working full time in the school system, outpatient rehabilitation and director of rehabilitation services at a home care agency-all in Flint, Michigan. In 1986, I returned to EMU to once again teach full time and continued working in home care part time to keep my clinical skills current. In 1999, I joined the Department of Occupational Therapy at Western Michigan University where I co-founded the WMU SW Michigan Children's Trauma Assessment Center and served as chair from 2012 to 2017 at which time I retired. I continue to volunteer as Managing Editor of the Open Journal of Occupational Therapy, Co-Director of the Sammons Center for Innovation and Research in Occupation Based Technology and as a member of the Advisory Board for the OTD Program at the University of Michigan-Flint, my hometown.
What is the BIGGEST Highlight of your career?
Being named to the 2021 AOTA Award of Merit, because three colleagues made the effort to nominate me in recognition of my career accomplishments and a national committee of my peers selected me. It is the most humbling
experience
of my career but certainly one that brings deep gratitude.
Why do you think it is important to be a MiOTA Member?
To ensure that occupational therapy is well represented in legislative agendas that ensure access to our services that can only occur by way of financial support from membership fees as well as providing opportunities to share information among our membership through annual conferences, ongoing webinars, monthly bulletins and other venues for communication and continuing professional development.
---
Kathy Michaels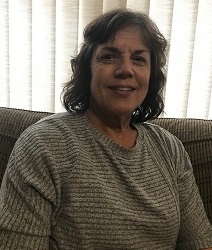 1. When did you join MiOTA?
I joined MiOTA in 1977 when I graduated from college.
2. Where did you go to College?
I went to college at Western Michigan University. At that time I just selected OT on my college application and was accepted into the OT program as a freshman.
3. Where have you worked?
I worked at Mary Free Bed Rehabilitation (Grand Rapids) for 1 year, Children's Hospital of Michigan (Detroit) for 9 years, Royal Oak Schools for 28 years, and The Therapy SPOT (Farmington Hills) for 3 years.
4. What is the BIGGEST Highlight of your career?
Biggest highlight would be working with children most of my career. It was rewarding to help children improve their skill levels, watch their excitement as they mastered skills, and see their self-esteem improve.
5. Why do you think it is important to be a MiOTA Member?
It is important to be a member of MiOTA to support our profession. Licensure was a big issue in the past and without MiOTA to fight for licensure, I am not sure it would have happened. Not sure what issues will arise in the future, but our profession needs a state organization as well as a national organization to protect and support Occupational Therapy.

---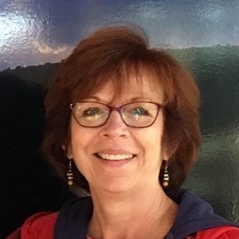 Margo Beauregard, MS, OTRL, CCM1. When did you join MiOTA?
I became a member of MOTA not long after graduation in the late 1970's. I was also a member of affiliate chapters Northern Metropolitan Occupational Therapy Association and Detroit Occupational Therapy Association. I was President of NMOTA 1979 – 81, on the MOTA Board as Chairperson of the Council on Membership 1980-83, and Chairperson of the Developmental Disabilities section of the Council on Practice 1986-89.
2. Where did you go to College?
I graduated with a BS in Occupational Therapy from Eastern Michigan University and, 20 years later, an MS in Occupational Therapy from Wayne State University.
The majority of my career focused on people with developmental disabilities. Fresh out of college, I was employed at Oakdale Regional Center (large residential facility), followed by Macomb Oakland Regional Center (community-based DD program) where I became Director of Therapy Services for 18 years. I spent the next 15 years employed by the Detroit Public Schools. In 2010, I retired from the school district and established a private practice Potentials Consulting, LLC. I re-invented myself and became a certified Medical Case Manager for catastrophically injured people and later specialized in home accessibility evaluations as an OT. I officially retired in 2019.
4. What is the BIGGEST Highlight of your career?
I must give you two. One was being part of a group of brilliant and dedicated folks in a social movement dedicated to moving people with developmental disabilities from institutions to full citizenship in their community. Second, was finally having the guts to start my own company and excel in areas that fit my interests, personality and independent spirit. Thanks Jill!
5. Why do you think it is important to be a MiOTA Member?
I've always seen importance in supporting our profession in whatever way I could, particularly within our state. My involvement changed with life circumstances from taking on multiple leadership roles, to involvement in legal and clinical issues affecting OT practice in Michigan, to providing financial support and sharing knowledge. How else can you remain aware of current issues in OT that ultimately affect your life and the quality of care for your clients?
---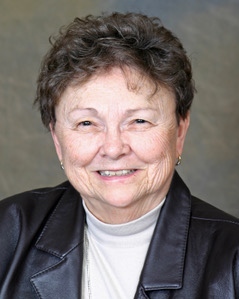 Dr. Barbara Hemphill1. When did you join MiOTA?
I joined MiOTA when I came to Kalamazoo in 1981.
2. Where did you go to College?
My undergrad is from the University of Iowa and my Master is from Colorado State University.
3. Where have you worked?
I started teaching at Cleveland State University and retired from Western Michigan University as associate professor emeritus.
4. What is the BIGGEST Highlight of your career?
I was awarded the fellow of OT and awarded the most influential one hundred OT in the last one hundred years.
5. Why do you think it is important to be a MiOTA Member?
The opportunity to serve OT at the state level, the opportunity to network, and the continuing education opportunities.
---