Hotel Reservations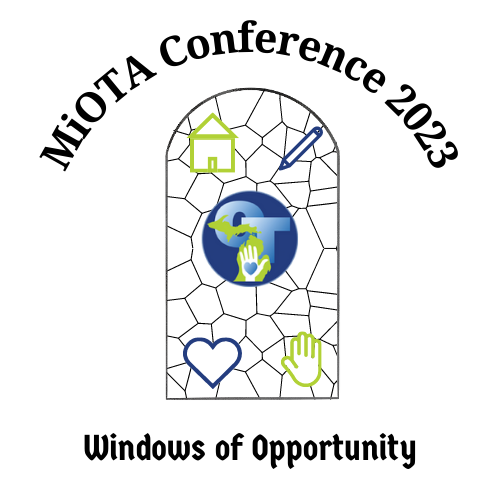 2023 Michigan Occupational Therapy Association Annual Fall Conference
Thursday, October 5th - Saturday, October 7th, 2023
Windows of Opportunity
The Grand Hotel
286 Grand Avenue
Mackinac Island, MI 49757
Room block ends September 5
---
Room rates include breakfast and dinner
Standard Room Interior View: Single $315 / per night; Double Occupancy $195 / per person / per night = $390
Deluxe Room Lake View: Single $385 / per night; Double Occupancy $230 / per person / per night = $460
Please note the rates above are BEFORE the additional resort fees / luggage / tip / taxes that the hotel adds.
To make hotel room reservations, use this link: 2023 Michigan Occupational Therapy Association
Student room rates : $145 / per person / per night with minimum of 3 & maximum of 4 in a room
Contact Conference Planning Committee: conference@miota.org
The discounted room block will be held until September 5, 2023, or earlier if the rooms fill. Book early.
Note: The default # of room guests per room in the online reservation system is 2 adults.
In order to see/reserve single room rates:
1) Click on the "guests" tab
2)Reduce # of room guests to 1
3) Click "apply"
Once you reduce the number of guests you will see the single rates of $315.00 and $385/night.
---
Luggage Information from the Hotel:
If guests arrive prior to check-in, I would suggest they still pre-register with the Front Desk on arrival and turn in their luggage tags. That way, when their luggage arrives and rooms become ready, the bell staff can deliver the luggage to the guestroom without delay. Additionally, when they pre-register with the Front Desk, the guest can share their cell number and the Desk can send them a text to let them know their room is ready. That way they don't need to continue to check with the desk wondering if their room is ready.
For departure, I would suggest a group luggage sweep, by 8AM at the latest. For a luggage sweep, guest services deliver a departure letter and luggage tags the night prior to departure. Then guests have their luggage packed and placed outside their rooms prior to 8AM. Guest Services sweeps the floors and picks up luggage to get it on the next available ferry. When guests depart around 11AM, their luggage should be waiting for them on the mainland and they can head on their way home. If we do the luggage sweep later than 8AM, I would worry that it would not have time to be sent over to the main land prior to your guests departure.
---
Shepler's Ferry Rides
Discounted tickets are available at the gate or online: https://www.sheplersferry.com/
Discount code: MiOTA (case sensitive).
Rates are $23/adult and $14/child (ages 5-12) roundtrip.
Ferry departures typically occur every 30-60 minutes and the ride is approximately 20-minutes long.
Please visit the Shepler's Ferry website for the most up to date departure time schedule.
Mackinaw City: All options are self-parking.
Day Parking: FREE (off-site)
Standard Parking: $15.00/night (off-site)
Premium Parking: $35.00/night on-site at the dock (gate ticket required for entry/exit)
(Shepler's will provide continuous shuttle service to and from the off-site lots)
St. Ignace: All options are self-parking.
Day Parking: FREE (on-site)
Premium Parking: $20.00/night on-site at the dock (gate ticket required for entry/exit)
(Shepler's will provide continuous shuttle service to and from the off-site lots)