Summer 2021 Advocacy Report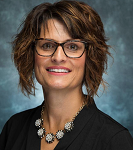 Hello MiOTA! I am the new Advocacy Director as of late Spring 2021 due to an unexpected change in leadership. I was the former Advocacy Director over 5 years ago and currently serve on the advocacy committee, so I am excited to join the leadership team again, work with our Lobbyist, Bret Marr, and connect with MiOTA members. The advocacy committee is focusing on both legislative and advocacy initiatives identified from the 2020 Member Advocacy Survey, the needs of Michigan healthcare/school systems, and AOTA initiatives. Legislative activity includes policy changes or passing bills, whereas advocacy activity includes support for a cause through education and awareness. The advocacy committee will be increasing monthly email blasts, website updates, and Facebook postings to increase MiOTA member and nonmember awareness of advocacy activity. The following advocacy initiatives will be addressed in 2021-2022.
Doctoral Capstone collaboration with MiOTA and the Advocacy Committee
Paige Boone, a doctoral OT student from U of M Flint, will be collaborating with the Advocacy Committee to create educational materials on the changes to the Auto No Fault Insurance that were in effect July 2020. This unique capstone project will disseminate resources for OT's, clients, facilities, and insurance providers by Summer 2022.
Caitlin Cornish, a doctoral OT student from WMU, will be collaborating with the advocacy committee and a special Compact Committee to increase awareness and understanding of the need for Interstate Professional Licensing Compact in Michigan. This unique capstone project will navigate both legislative and advocacy initiatives over the next two years. Caitlin will disseminate her project outcomes by Summer 2023.
Students interested in advocacy or legislative focused initiatives, capstone projects, or research are encouraged to reach out to the advocacy committee. We support this collaboration and welcome any creative opportunity to connect with students and current OT practitioners.
Interstate Professional Licensing Compact
AOTA has launched an initiative to increase licensure portability which would increase access to care and the freedom of OT's to practice in multiple states. An increase in rural settings, telepractice, and staff shortages has elevated the need for an interstate licensing compact. Currently, 7 states have joined the compact, one of which is a neighboring state, Ohio. The process for Michigan to join the compact will start with an increased OT awareness followed by gaining the governors support, collaborating with other health care professions, and finally creating language for a propose bill. Susan Robosan-Burt will be leading the Special Interest Compact Committee, and we are seeking others to join this committee. Review the link for additional information. https://www.aota.org/Advocacy-Policy/State-Policy/Licensure/Interstate-Professional-Licensing-Compact.aspx
Implicit Bias Training
Michigan has passed a new policy effective Summer 2022 for all licensed health care professionals to complete Implicit Bias training yearly. Proof of training will be needed when renewing your OT license. Specific details on what qualifies as "training" and "who" qualifies as a trainer will be available Summer 2021, therefore as the information is revealed to MiOTA it will be shared on our website and at Fall conference. Background information on this policy change can be found in the following briefing: https://www.detroitnews.com/story/news/politics/2021/06/01/whitmer-officials-push-implicit-bias-training-requirement-michigan-health-workers/7493586002/
Pediatric Feeding Disorder
A new ICD – 10 feeding diagnoses code will be active October 2021, Pediatric Feeding Disorder (PFD). For years children with feeding and eating issues have been misdiagnosed or underdiagnosed because their sensory, motor, nutritional, or psychosocial deficits have not met current diagnostic coding. PFD addresses 4 domains of feeding/eating: medical, psychosocial, nutrition, and feeding skill-based systems and requires a comprehensive assessment by multiple professional disciplines. Occupational therapy has been identified as one of the ideal professionals to assess the feeding skill-based systems. This disorder was acknowledged by the state of Michigan in May which was National Feeding Disorder Awareness Month through a public proclamation. Look for more information in the upcoming months on our website for resources to increase your role and understanding of PFD. If you or your organization is already advocating for PFD, the advocacy committee encourages you to submit any information we can share with other OT's across the state. Review the concept paper on PFD below:
https://www.feedingmatters.org/pfd-advocacy-in-action-pfd-as-a-stand-alone-diagnosis/
Advocacy Watch
AOTA, our state lobbyist, and MiOTA monitor legislative and advocacy activity to maintain current and safe practice for OT practitioners in Michigan. Telepractice, mask mandates, and COVID vaccine requirements are topics on the advocacy watch list at this time which is a very fluid list constantly changing.
Seeking Advocacy Committee Members
The advocacy committee is seeking additional members to join and support these initiatives and others as they arise. The committee meets quarterly and participates in additional work 1-3 hours per month outside of meetings. If you are interested in volunteering for any of the above topics/committees, have information to share, or have questions for the advocacy committee please contact Denise Henderson at dhhender@iu.edu.
---
RE: BCBS Michigan Denials for Outpatient Occupational Therapy Codes
Dear Members,
On 6/3/2020, it was brought to our attention that several Occupational Therapists practicing in Outpatient settings began receiving denials for claims submitted after May 1, 2020 for codes commonly used by OT, including but not limited to the following:
97110 (therapeutic exercises)
97112 (neuro muscular re-education)
97014 (electrical stimulation)
We immediately reached out to our Liaison with BCBS of Michigan and received the following information: Per the March 2020 version of The Record, several different changes to claims processing were being updated for various provider types. See original document at:
https://www.bcbsm.com/content/dam/microsites/corpcomm/provider/the_record/2020/mar/Record_0320j.shtml
Per this publication, as
of May 1, 2020, Occupational Therapy services will be required to be billed using the
GO modifier.
If the claims were billed without the modifier, they will need to be rebilled with the modifier. BCBS has assured us that they will pay in the same way that they paid before 5/1/2020 once the GO modifier is added to the claim.
If that does not resolve the issue, please notify the MiOTA office immediately. Thank you!
Sincerely,
Kirsten Matthews, MA, OTRL, CLT
BCBS Liaison, Michigan Occupational Therapy Association
Jeannie Kunz, MOT, OTRL, BCP
Advocacy Director, Michigan Occupational Therapy Association
Cathleen Johnson, OTD, OTRL, FMiOTA
Leader of the Executive Committee, Michigan Occupational Therapy Association
---
---

COVID-19 Information and Links
MiOTA is working with state and national authorities to bring us the most accurate and up-to-date information on COVID-19 specific to our state. Please be aware that information is subject to change quickly during this challenging time.
For general information on national issues,
If you are an occupational therapy practitioner with questions, please visit: https://www.aota.org/Practice/Health-Wellness/COVID19/practitioners-faq.aspx
If you are an occupational therapy student, please visit: https://www.aota.org/Practice/Health-Wellness/COVID19/educators-students-faq.aspx
For client recommendations and suggestions, please visit: https://www.aota.org/Practice/Health-Wellness/COVID19/clients-faq.aspx
Not only is hand washing the best way to prevent the spread of germs, but it is also one of the most important activities of daily living during this outbreak!

https://www.cdc.gov/coronavirus/2019-ncov/prevent-getting-sick/prevention.html

---
Dear MiOTA Members,
I have been asked by many individuals regarding how this emergency is impacting one's capacity to achieve PDU time to meet renewal requirements for May 31st. MiOTA has reached out to the LARA Michigan Occupational Therapy Board and obtained the information below. See message below.

Thank you for your membership and support of MiOTA,
Cathleen Johnson, Membership Director and Incoming Leader of the Executive Committee.

Dear Ms. Johnson,
In an effort to ensure that patients can be treated appropriately, the Governor issued Executive Order 2020-61, which temporarily suspends any law or regulation that requires continuing education for a health care professional to gain licensure or renewal of their licensure while the emergency declaration is in effect.
Through May 12, 2020, LARA may recognize hours worked responding to the COVID-19 emergency as hours toward continuing education courses or programs required for licensure. So, if a regulated professional demonstrates proof of working in response to COVID-19, whether it is handling patient care or providing support in another way that is directly related to the pandemic, those hours may count toward continuing education requirements as long as they were earned before May 12, 2020 at 11:59 p.m.
If audited, licensees will be required to provide reasonably sufficient evidence to show that the hours they worked from the effective date of EO 2020-13 through May 12, 2020, were hours worked responding to the COVID-19 emergency. Examples of reasonably sufficient evidence include, but are not limited to, a written attestation by the licensee, a Human Resources Administrator, or a direct supervisor at work to the timeframe, amount, and nature of the hours worked.
If a licensee wishes to claim his/her hours worked responding to the COVID-19 emergency as CE but does not report to a hospital, please note that a self-attestation regarding those hours is sufficient. One hour worked responding to the COVID-19 emergency will amount to one hour of CE.
After May 12, 2020, licensees experiencing difficulty with completing continuing education courses that have been canceled due to emergent issues with Coronavirus Disease 2019 (COVID-19) should make every effort to schedule alternative courses in order to meet any necessary continuing education requirements. Many organizations offer continuing education online that qualify as in person and live. An online course may qualify as live, during this state of emergency period, if it allows you to interact in real time with the course presenter (it cannot be a recorded presentation).
Please note that R 338.1252(2) of the Occupational Therapist Administrative Rules requires "1/2 of the required continuing education contact hours shall be completed in person using live, synchronous contact. The remaining continuing education contact hours may be completed in any other format." In addition, R 338.1252(1)(a) limits not more than "10 credit hours to be earned during one 24-hour period for on-line or electronic media, such as videos, internet web-based seminars, video conferences, online continuing education programs, and on-line journal articles."
MCL 333.16205 of the Michigan Public Health Code affords licensees the ability to request a waiver of continuing education by the Board. Requests must be received before the expiration date of the license. However, approval of waivers are not guaranteed and the final determination rests with the board. If requesting a waiver, you may wish to provide documentation to support your written request.
Andria M. Ditschman, JD
Senior Policy Analyst
Boards and Committees Section
Bureau of Professional Licensing
Michigan Department of Licensing and Regulatory Affairs

---